Coronavirus (COVID-19) Information for Badenoch and Strathspey Communities
Coronavirus (COVID-19) Information for Badenoch and Strathspey Communities
The Supporting Communities Fund is now open for requests from any community group (incorporated or unincorporated) based in Badenoch and Strathspey carrying out any activity in response to the Covid-19 pandemic.
Please access the Fund Request Form and Guidance Notes (below) for details.
It is a really simple process to access the fund, just requiring a chat with Ann or Karen before submitting the form, so VABS can ensure all the activity is eligible. The Fund will cover any Covid-19 related activity carried out between 16th March and 1st September 2020, so a retrospective claim is also possible, for costs incurred from the start of the outbreak.
We look forward to hearing from you.
COVID-19 LOCAL RESPONSE INFO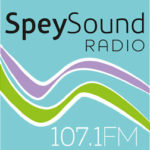 In response to Covid-19, Speysound Radio will be including additional information on our 'noticeboard' to help members of our community hear about local actions
The noticeboard is aired regularly throughout the day, across 107.1FM and www.speysound.com
Please email noticeboard@speysound.com with details of your local community services, actions and initiatives and we shall ensure we help spread the word!
Coronavirus (COVID-19) Information for Badenoch and Strathspey Communities
This section of the website is dedicated to:
Keeping you up to date with best practice and guidance for volunteers, voluntary organisations and communities in B&S, during the current situation
Provision of toolkit and appendices for setting up community response process
Relevant links that will update – for getting information out to volunteers and community groups
Badenoch and Strathspey COVID-19 Community Helplines
| Community | Helpline No. |
| --- | --- |
| Aviemore | 01479 722103 |
| Boat of Garten | 01479 722102 |
| Carrbridge | 01479 722101 |
| Cromdale & Advie | 01479 722170 |
| Dalwhinnie | 01540 372103 |
| Dulnain Bridge | 01479 263107 |
| Grantown on Spey | 01479 722170 |
| Kingussie & Kincraig | 01540 372101 |
| Nethy Bridge | 01479 722104 |
| Newtonmore & Laggan | 01540 372102 |
Citizens Advice
CAB Helpline for Badenoch and Strathspey: 0800 028 1456
Email advice on Debt, Housing, Benefits, Employment, Domestic Violence and Evictions IBSCAB1@gmail.com
ACAS Advice on Employment Issues: 0300 123 1100
Residents needing help with income maximisation, problems with benefits or making a new claim: Citizens Advice Benefits helpline 0800 023 2581
Residents needing help with money advice or debt matters: helpline 0800 085 7145
Protecting Vulnerable Groups (PVG)
In order to qualify for a PVG check, new volunteers would need to be carrying out a regulated work activity with children or protected adults regularly and as part of their normal duties with an organisation. As we are in the early stages of self-isolation, it's currently not possible to determine if the activities will be regular or normal duties. Your organisation may also consider that the new services or increased provision is in response to a crisis / emergency situation (which would not require a PVG).
There are several support activities which definitely do not require a PVG check such as shopping, cash handling, having access to people's details and dog walking. Each organisation has to risk assess these activities and consider whether there is a need for any further safeguarding such as supervising new volunteers more closely.