Setting Up Your Organisation
Whether your group or organisation has been going for many years or you are thinking of starting up a new one, VABS can help you decide which structure is the best one for your members.
Some types of structures you might consider:
Unincorporated Association
Charity
Company Limited by Guarantee
Charitable Company Limited by Guarantee
SCIO (Scottish Charitable Incorporated Organisation)
Community Interest Company
VABS will guide your group through the pros and cons of each one and when you have decided what's best for you, we can help you put together your governing document.
VABS will also help you with the legislation required for Companies House, Office of the Scottish Charity Regulator (OSCR) and the Scottish Government's Community Assets Branch as required.
Contact us for more information or please email Karen Derrick here at the VABS office or call on 01479 873445
Highland Third Sector Interface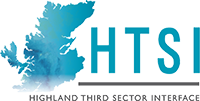 VABS is part of the Highland Third Sector Interface (HTSI) funded by the Scottish Government to support Badenoch and Strathspey communities in the following four areas:
Volunteering
Organisational support
Social Economy/Enterprise
Community Engagement & Planning