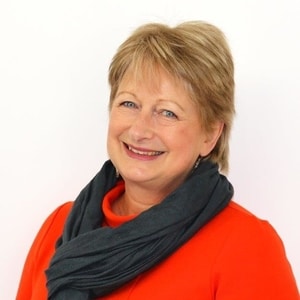 Karen Derrick
Chief Officer
Karen has an extensive training background spanning over 30 years in languages, business and project management, but still enjoys the 'people' side of the job most of all.
Karen has been working for VABS since 2007, first as Community Development Officer overseeing community-led action planning throughout the strath, then creating and managing the Strengthening Communities capacity-building programme from 2012-2015. She took on her current role as Chief Officer in 2015. She has lived in Badenoch and Strathspey since 2005 and before that in Dumfries and Galloway, so has some experience of life and community challenges in rural Scotland. Karen has an extensive training background spanning over 30 years in languages, business and project management, but still enjoys the 'people' side of the job most of all. She currently lives in Grantown on Spey.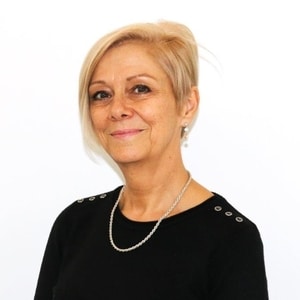 Ann Traill
Finance and Development Officer
Originally from Edinburgh, Ann started her working life in the hospitality industry, settling in Aviemore in 1978. She moved to Nethy Bridge in 1990 where she became heavily involved as a volunteer with both the toddlers group and what was the primary school PTA at that time.
Ann started working for VABS in 2004, initially as secretary to the Chief Officer. Since then she has continued to develop her personal and professional skills to fit the changing needs of the Third Sector in Badenoch and Strathspey. This included training with the newly formed OSCR on Charity Law for advisors of charities, as well as training to become a registered Independent Examiner with the Association of Charity Independent Examiners.
Ann's current position with VABS is Finance and Development Officer – a role which involves providing support to a wide range of voluntary organisations in Badenoch and Strathspey on financial and employment issues. Through working alongside the Chief Officer, she helps to deliver key outcomes for communities and funders, as well as strengthening VABS' profile in this ever changing sector.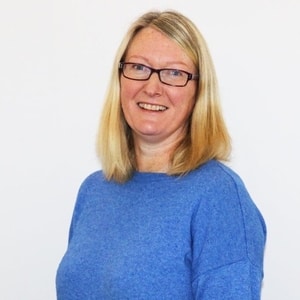 Mairi Brown
Community Development Officer
Mairi's working career has mostly been within the third sector, initially with vulnerable children and young people in Edinburgh, before moving into a community development role as a VSO volunteer in Malawi.
On her return to Scotland and the Highlands, she took up the position of Community Development Officer with VABS in 2010. Having taken a break to start a family, Mairi then returned to VABS in 2017 to take up this post again.
From her experiences, Mairi has built up a good understanding of how communities operate. She enjoys working with people at grassroots level and brings a wealth of knowledge and interest in supporting community groups to thrive and flourish.
As part of her Community Development Officer role at VABS, Mairi also acts as the charity's Volunteer Co-ordinator, taking responsibility for supporting people in the community who wish to volunteer with local organisations, as well as helping local organisations to recruit and retain their valuable volunteers. Her work also includes overseeing the volunteer programme for all P7s throughout Badenoch and Strathspey, which then leads on to the nationally recognised Saltire Awards for 12-25 year olds, which VABS administers for this area.
Mairi also supports communities in Community Action Planning, project support and sourcing funding, all of which has helped her build up considerable experience in these areas.
She is actively involved in her local community, organising various fund raising events as well as helping out at a local Brownies Unit and Feis Spe.
Highland Third Sector Interface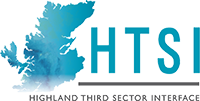 VABS is part of the Highland Third Sector Interface (HTSI) funded by the Scottish Government to support Badenoch and Strathspey communities in the following four areas:
Volunteering
Organisational support
Social Economy/Enterprise
Community Engagement & Planning