Volunteer Friendly Award (VFA)
VABS is registered to assist & enable local voluntary groups to gain the Volunteer Friendly Award (VFA). The award is a simple, user-friendly quality standard, designed by Volunteer Centre Dundee, to support, recognise and reward groups who are good at involving volunteers. Many essential services in Scotland's communities are enhanced by volunteers. Volunteering also has a significant social value as it is increasingly being used to give all individuals the chance to build their confidence and skills through helping others.
The Volunteer Friendly Award helps you to take an organised look at what you do and how you do it. It offers a flexible approach which allows your group to work at its own pace, with full support from VABS. It is based on the national standard Investing in Volunteers (IiV) but is designed for small organisations which may not be ready to undertake IiV yet, or which may be looking for a stepping stone towards IiV. 
Who is it for :
Any group which involves volunteers to carry out its work or
Any group thinking about involving volunteers to carry out its work
How does it work :
There are three parts to the Volunteer Friendly Award:
Checklist for self – assessment
Support to develop an action plan
The Volunteer Friendly Award
If you are interested in finding out more, email Mairi Brown to arrange an initial meeting.
Highland Third Sector Interface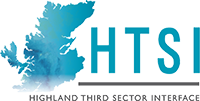 VABS is part of the Highland Third Sector Interface (HTSI) funded by the Scottish Government to support Badenoch and Strathspey communities in the following four areas:
Volunteering
Organisational support
Social Economy/Enterprise
Community Engagement & Planning