The VABS team has a range of skills, knowledge and experience which it can offer to community groups who want to undertake local community activity and planning.
Here at VABS we can help you in a number of different ways:
Not seeing the service you need?  Not a problem contact us and we'll be able to help or point you in the direction of someone who can.
Community Groups can use this
easy toolkit
to guide them through all aspects of managing their organisation.
Highland Third Sector Interface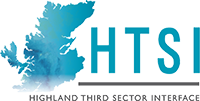 VABS is part of the Highland Third Sector Interface (HTSI) funded by the Scottish Government to support Badenoch and Strathspey communities in the following four areas:
Volunteering
Organisational support
Social Economy/Enterprise
Community Engagement & Planning